News
March 2020
Like many businesses, United Way for the City of Kawartha Lakes is taking steps to help reduce the transmission of COVID 19 by closing its office to the public.  Staff will be monitoring emails and communications from both the office and remotely until April 6.  Our network of community partners and agencies are contacting their clients to keep them informed about services that are being temporarily suspended or altered.
Thank you to our public health leaders, health care workers and municipal staff and councils. We have seen incredible leadership and professionalism from front line teams. People across our rural communities have been reaching out to some of our more fragile and isolated neighbours, this is important to ensure they have groceries, prescriptions and wellness checks.
These are extraordinary times and to help you access critical information here is a list of some sources for knowledge and help:
HKPR Health Unit: 1-866-888-4577 ext. 5020 OR hkpr.on.ca
If you think you have symptoms please call Telehealth Ontario 1-866-797-0000
Starting Wednesday, March 18, the RMH COVID-19 Assessment Centre can be reached at 705-328-6217. The hours of operation are Monday-Friday, 8a.m.-4p.m.
Need help locating local services call 211 OR 211.ontario.ca
CMHA HKPR Info    Crisis Helpline: 1-866-995-9933 (local)
Kids Help Phone  -24 /7 service @  tel:1-800-668-6868
CMHA National: 1-833-456-4566
https://cmha.ca/news/6-tips-to-respond-to-employee-anxiety-about-covid-19
https://www.facebook.com/CMHA.ACSM.National/
Sincerely,
Penny Barton Dyke
Executive Director
United Way for the City of Kawartha Lakes
January 2020
United Way for the City of Kawartha Lakes is excited to announce the world premiere of The Garden, an original documentary produced by YourTV. This documentary covers the first year of Edwin Binney's Community Garden – an innovative food security initiative that has provided over three tons of fresh vegetables to non-profit agencies and food banks across the City of Kawartha Lakes.
"This movie celebrates community leaders and how partnerships are key to the creation of a highly productive garden," says Penny Barton Dyke, Executive Director or UWCKL. "It shares the story of a community willing to seize the opportunity to create a response to produce higher yields of food to support food programs while simultaneously creating a unique experiential educational centre for Fleming students and local elementary and secondary schools," she adds.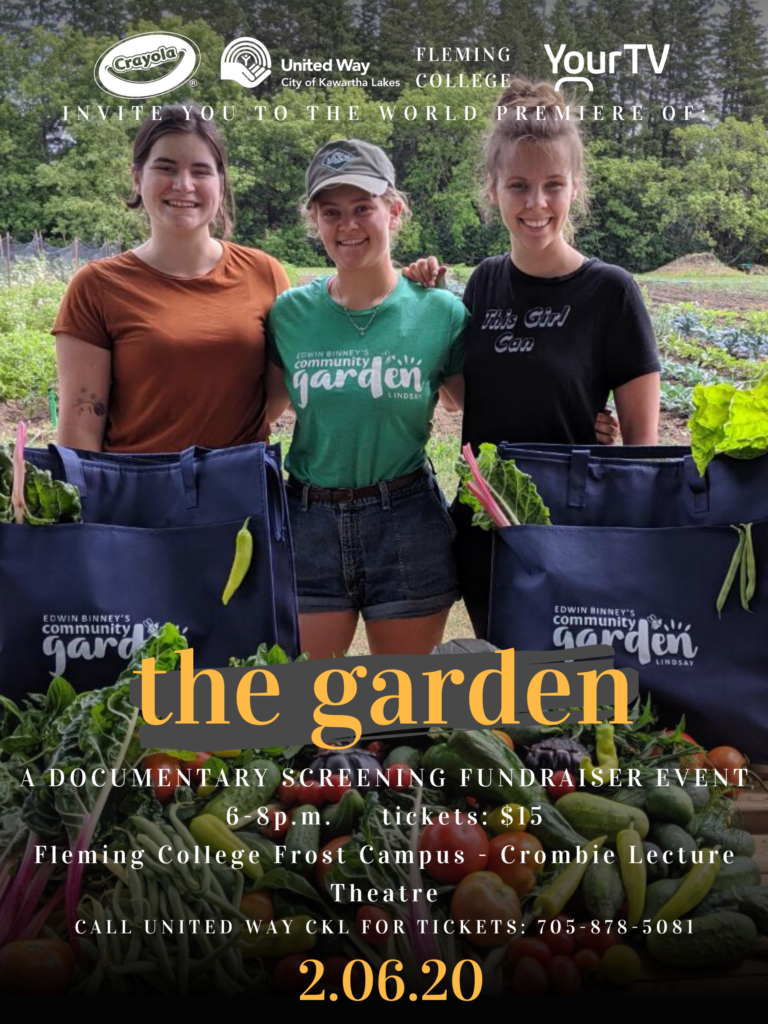 This completely innovative garden is located on roughly two acres of Crayola Canada's previously unused land in Lindsay. In its first year of operation, Edwin Binney's Community Garden provided more than 5,500 pounds of fresh vegetables to ten food banks and eleven social service agencies in our community: supplementing budgets for agencies while providing healthy and fresh options for their clients. At the same time, our staff hosted educational agriculture workshops for 350 children from 15 summer camps and school classes.
"The excitement and enthusiasm of the United Way CKL were enough for YourTV to become involved in the process of documenting Edwin Binney's Community Garden," says YourTV producer Marcus Ferguson, who directed and produced the movie.
"The transformation from a muddy field to a thriving garden was truly an inspiration and we couldn't be more proud to be a part of it. YourTV looks forward to sharing this special program which will serve to document not only the transformation but the effort to assist the community in combating hunger through community gardening," he adds.

More than anything, this event is a celebration of community and the power that comes from working together. The documentary features interviews with the Dean of Fleming College Frost Campus, the Mayor of the City of Kawartha Lakes, Managers of Crayola Canada, and some workshop participants.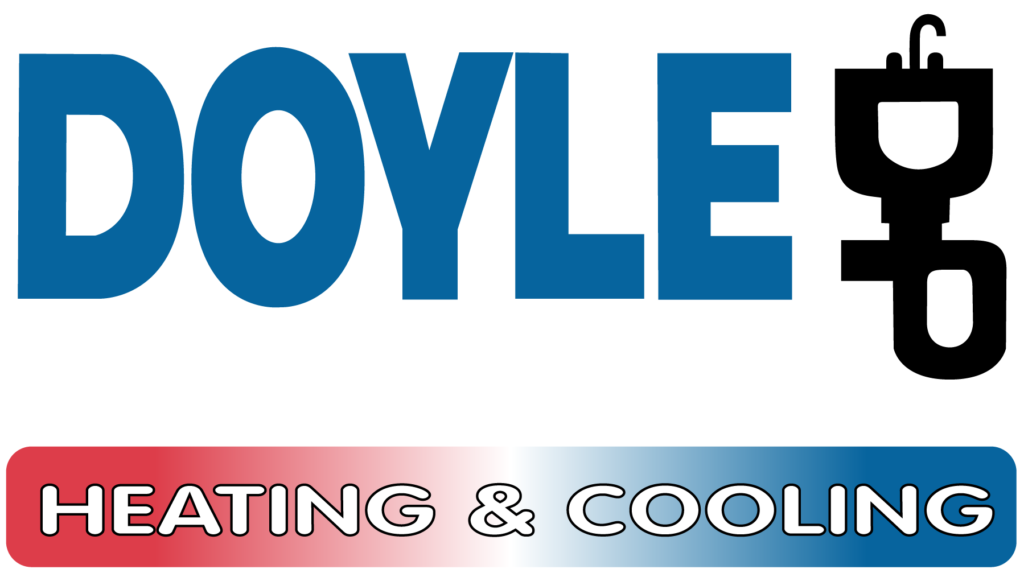 The event will take place at the Crombie Lecture Theatre at Fleming College Frost Campus from 6 – 8 p.m. on February 6, 2020. Mock-tails and popcorn will be served before the movie, which begins at 6:30. Tickets are available for $15 and all proceeds go toward Edwin Binney's Community Garden.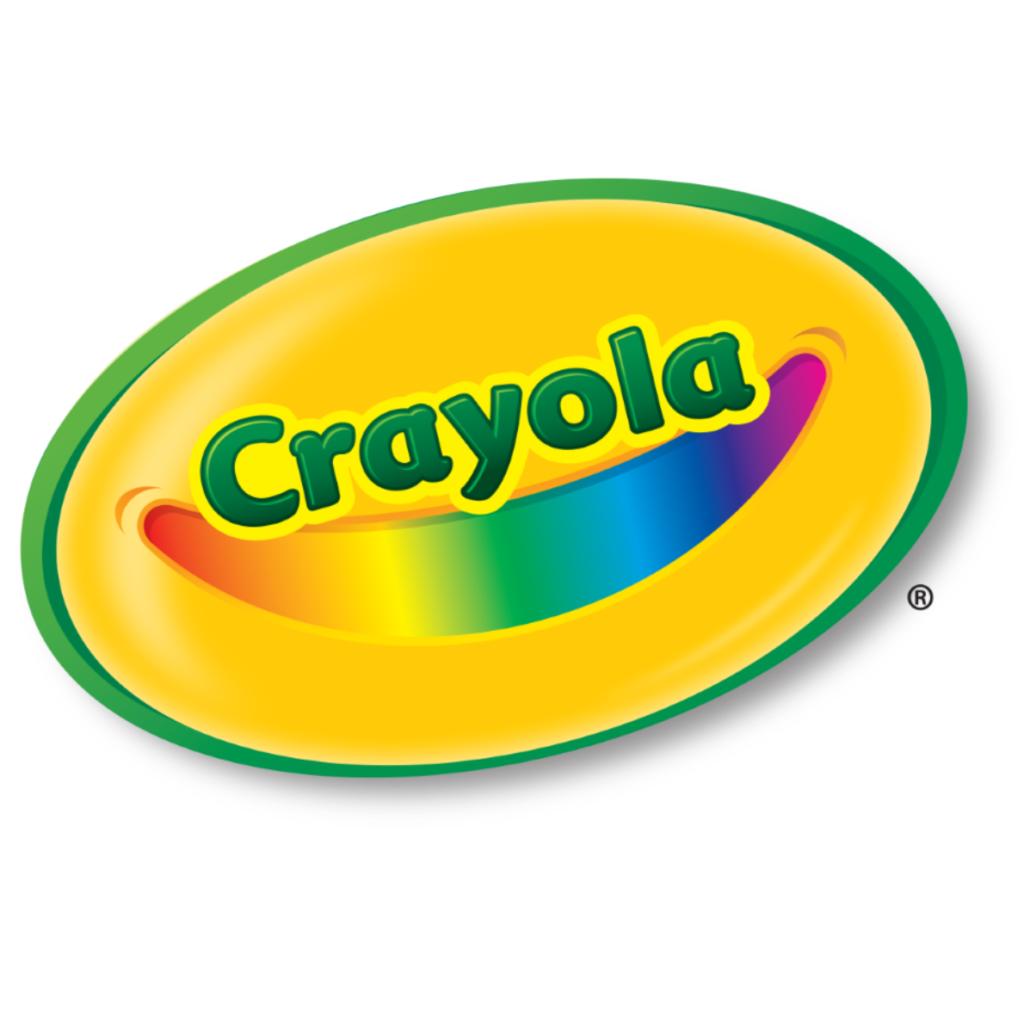 We would like to thank our sponsors: Electric Electric, Brant Doyle Plumbing, and Crayola Canada for supporting this cause with such enthusiasm.
Contact us to get your tickets today!
United Way for the City of Kawartha Lakes (UWCKL) has announced A Place Called Home (APCH) as the recipient of a $5,000 grant from the Telecare Mona Hall Fund to pilot a new Youth Emergency Fund Project.
This pilot will ensure that the immediate needs of youth in crisis, facing homelessness, or at risk of homelessness are met during the waiting period for other financial aid. Funds provided in the form of gift cards will help youth stay warm, fed, and connected to their community.
"Over the years, we have been given the privilege of small legacy gifts which have allowed us to invest in people in real time.  When donors give to UWCKL they do so with purpose and with the knowledge that funds go to high priority needs. These funds are monitored with the help of citizen review panel teams to ensure transparency and accountability," explains Penny Barton Dyke, Executive Director of UWCKL.
When Lifeline Telecare closed its doors, funds were transferred to UWCKL to administer through a committee process and to help local groups initiate innovative programs in response to emerging or identified community priorities over a five-year period. The funds have been overseen by a committee of volunteers with expertise. Five agencies have received funding since the launch of the grant fund in 2016: Kawartha Sexual Assault addressed dating violence prevention for youth; Ontario Early Years created the Queen Victoria Public School Summer Outreach Program; Big Brothers Big Sisters of Kawartha Lakes-Haliburton created an in-School Mentoring Resource initiative and marketing for mentors, The John Howard Society started a Caring Dads Program to increase skills for fathers needing special supports, and last year Community Care Health and Care Network created a teleconference caregiver support program.
This wa