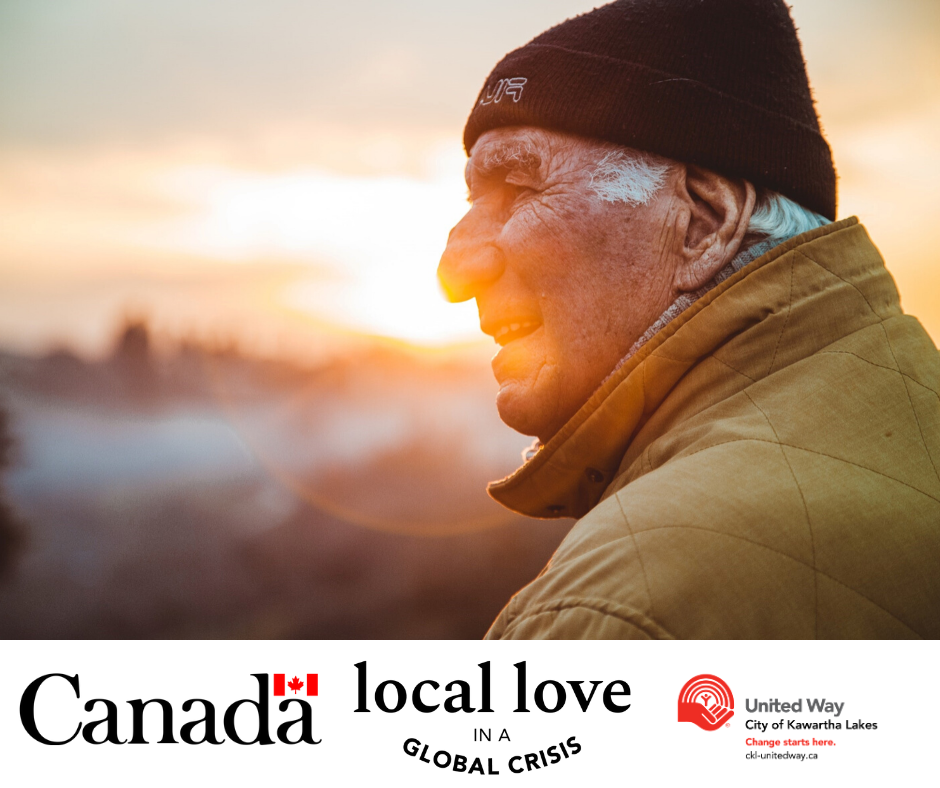 At United Way, our role is to convene the relevant local social services, public health and government stakeholders to see how we could support those most in need. As we organize, grassroots groups are forming. Neighbours are helping neighbours. Volunteers are stepping up.
Everyone has an important role to play.
To learn more about how we are helping meet the needs of our community, please visit our COVID-19 Response Page.
If you are a United Way Donor in CKL and Haliburton, you helped:
Children benefit from programs in their communities: allowing them to learn, dance, colour, and sing.
Individuals access programs to address disabilities, mental health and well-being, and social isolation for seniors.
People in vulnerable living situations have their shelter needs supported, while developing skills, increasing their knowledge in budgeting, and learning to grow and prepare their own food.
A Message from our Executive Director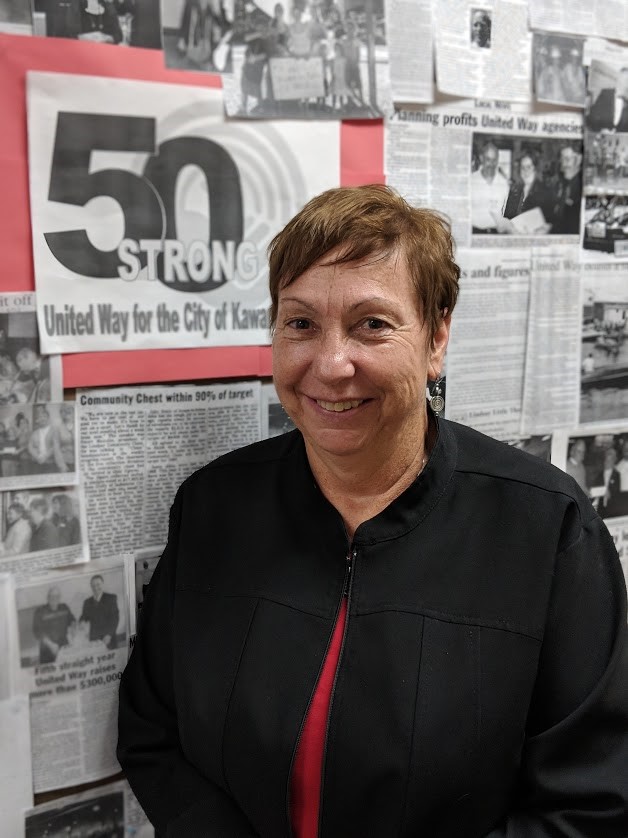 COVID-19 has caused a major shift in community demand for programs that help people with necessities of life. Despite the hardships and fear in the last year and a half, we have learned that working together, we are stronger.
Greater numbers of people need help with mental health, job loss, skills training and food security. It is during this time of need that more services are required to help people in real time. The frontline agencies that deliver these programs are mostly non-profits and many are struggling as well. Non-profits are a necessary infrastructure in our economy and the need for services has never been greater.
To tackle tough issues such as poverty, especially when these issues have been exacerbated by the pandemic, it is important to build our capacity as a community together. It is equally important to look to different ways of investing and empowering people.
We need to grow our campaign momentum with you. Twenty agencies, 11 programs, and 3 special pilot projects received 1000s of pounds of free fresh produce from Edwin Binney's Community Garden. Two major food bank distribution centres received regular deliveries of food from the garden throughout the growing season. In total 22 agencies  were supported through local donors and special emergency funds.
The need for resources in the City of Kawartha Lakes and Haliburton continues to grow. Local agencies have continued to stretch their services to help people in crisis. United Way needs you to continue to believe that we can make a difference together. Giving is believing.
Penny Barton Dyke
Executive Director
The United Way for the City of Kawartha Lakes
Check out our most recent news updates:
Beginning Tuesday, July 26th at 10am, United Way for the City of Kawartha Lakes will be offering fresh produce from Edwin Binney's Community Garden! Every Tuesday between 10am – 3pm—or as long as our stock lasts—interested shoppers can visit our 50 Mary Street location in Lindsay, Ontario to choose from a selection of freshly harvested veggies, fruits, and herbs.
Since the garden's inception we have donated nearly 35,000lbs, the overwhelming majority of our harvest, to local organizations and food banks to help combat food insecurity in our region. As we continue to expand and develop this initiative, fundraising for new pilot projects and additions will be imperative. The new Farm Stand represents one such opportunity for our organization, with all proceeds earned being put back into the ongoing development and maintenance of our community farm.
The Farm Stand will offer a variable pricing model allowing shoppers to pay below market, at market, or above market values depending on their budget. With rising rates of inflation affecting the majority of Kawartha Lakes and Haliburton residents, it is important that we offer affordable solutions that also help our projects grow to serve greater numbers of people in our community. We know that community members with means will gladly pay a little extra to help support purchasing by those in dire need. United Way for the City of Kawartha Lakes remains committed to alleviating the stress and hardship caused by food insecurity, now more than ever.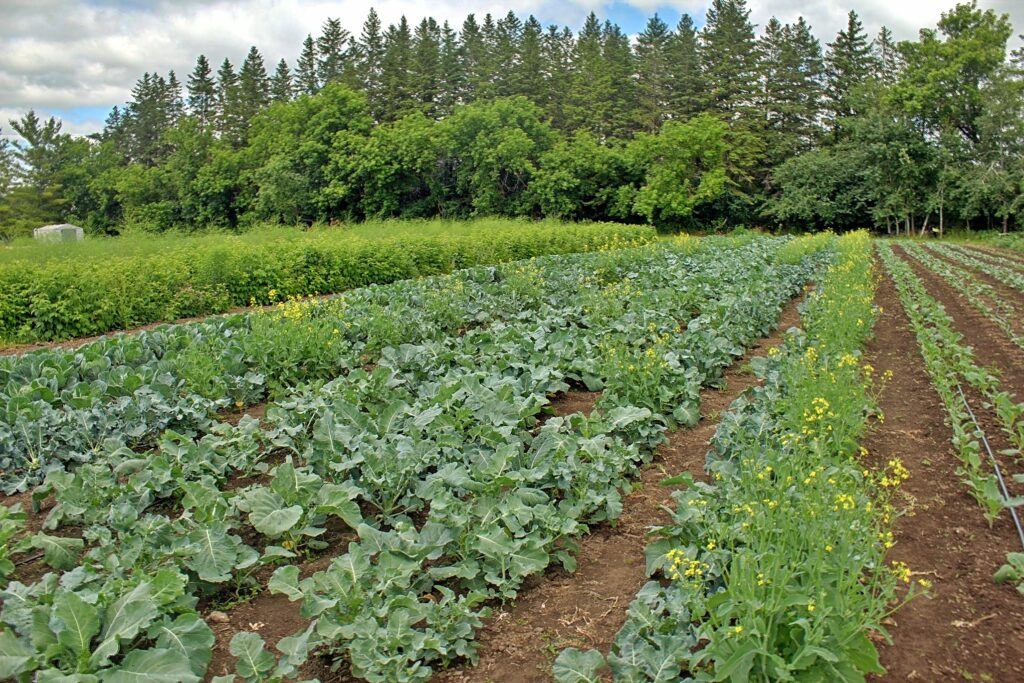 For the time being, the Farm Stand will only be able to accept cash payment, and we are always excited to receive extra donations at the point of purchase. Our weekly offerings will be posted on our social media channels in advance of each week's Tuesday market so be sure to check in regularly with our Facebook, Instagram, and Twitter pages to stay informed.
We are so excited to see you at our inaugural Farm Stand market day Tuesday the 26th from 10am – 3pm, right out front of our 50 Mary Street office location!
The UWCKL Team
Did You Know…
90% of Canadians will access a United Way funded program in their lifetime.
After government, United Ways are the second largest funder of social services in Ontario.
Approximately $8.7 million has been invested in agency programs since 1986 in the City of Kawartha Lakes.
In addition, United Way has invested over $1,000,000 in community projects since 2005.
Community Investment includes: $65,000 in bursaries to local high school graduates, Age Friendly Steering Committee, Community Gardens, and training in Outcomes Measurement.
United Way of the CKL is part of the Poverty Reduction Roundtable for the City of Kawartha Lakes and Haliburton.
Edwin Binney's Community Garden and 40 United Way garden plots help hundreds of people access fresh produce and increase food literacy. In total, there are over 100 United Way funded or supplied community garden plots in the City of Kawartha Lakes.
Every year, up to 24 community members are chosen to be part of the Citizen Review Panel which is responsible for ensuring fair and transparent distribution of funds.
In 2021, 16,264 lbs. of produce from Edwin Binney's Community Garden was donated from to food banks, charity organizations and clients in the City of Kawartha Lakes and Haliburton County.
211 is a free helpline that connects you to community and social services in your area 24 hours a day, 365 days a year, in over 150 languages.
Each year, United Ways and Centraides in Canada raise upwards of $520 million, the majority of which is reinvested in local communities to support programs and services.
20 food banks and 15 agencies have received produce from Edwin Binney's Community Garden.
Valuable yet vulnerable programs have life-long impacts
Through community investments and partnerships, the United Way understands the value of safeguarding smaller agencies that specialize in unique yet vital programs. Identifying neighbourhoods where children are ready for school – or not ready as the case may be – is critical to making cost effective investments. It is imperative that we ensure mobile programming reaches children in rural villages and hamlets throughout our catchment area.
"All Children deserve a fair chance to reach their potential, and the United Way recognizes that need in our community. Funds received through the United Way are very important to the continuation of one-to-one mentoring programs."
-Jim De Florio
Former Executive Director, Big Brothers Big Sisters