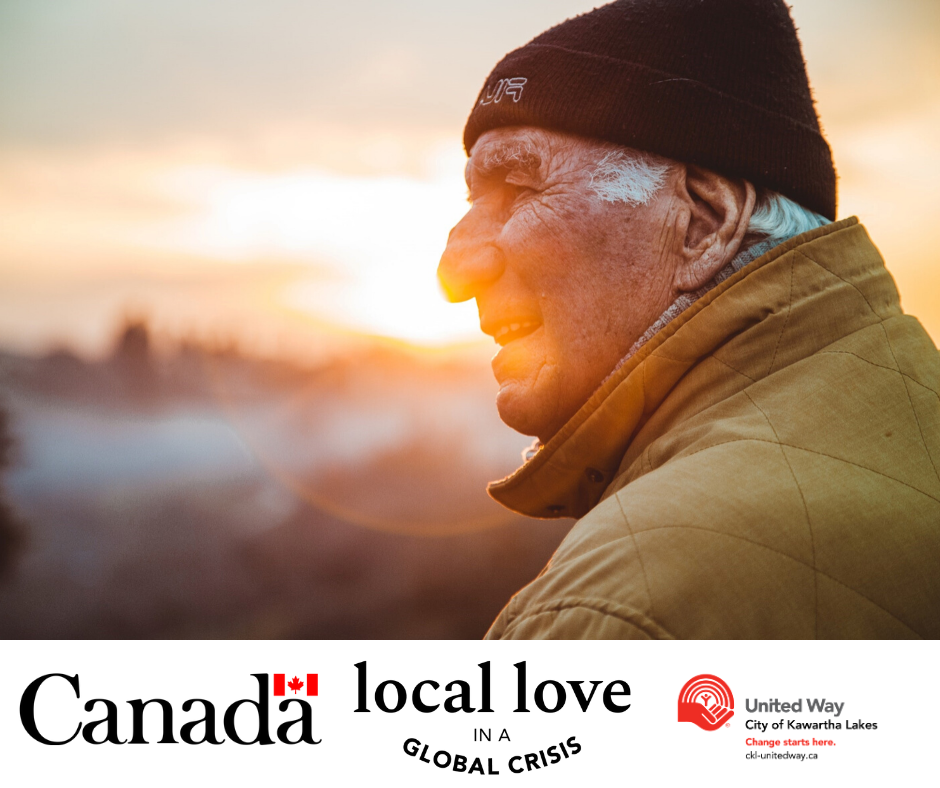 At United Way, our role is to convene the relevant local social services, public health and government stakeholders to see how we could support those most in need. As we organize, grassroots groups are forming. Neighbours are helping neighbours. Volunteers are stepping up.
Everyone has an important role to play.
To learn more about how we are helping meet the needs of our community, please visit our COVID-19 Response Page.
If you are a United Way Donor in CKL and Haliburton, you helped:
Children benefit from programs in their communities: allowing them to learn, dance, colour, and sing.
Individuals access programs to address disabilities, mental health and well-being, and social isolation for seniors.
People in vulnerable living situations have their shelter needs supported, while developing skills, increasing their knowledge in budgeting, and learning to grow and prepare their own food.
A Message from our Executive Director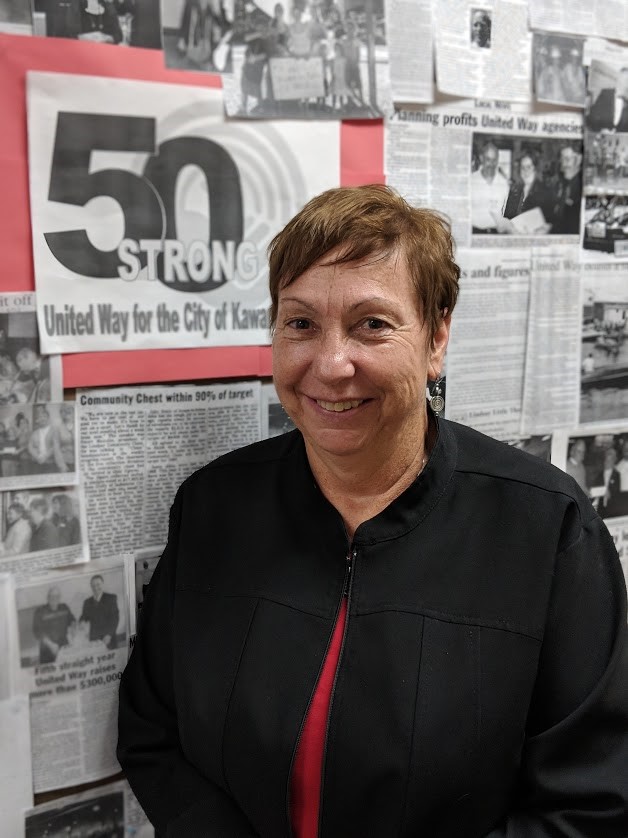 COVID-19 has caused a major shift in community demand for programs that help people with necessities of life. Despite the hardships and fear in the last year and a half, we have learned that working together, we are stronger.
Greater numbers of people need help with mental health, job loss, skills training and food security. It is during this time of need that more services are required to help people in real time. The frontline agencies that deliver these programs are mostly non-profits and many are struggling as well. Non-profits are a necessary infrastructure in our economy and the need for services has never been greater.
To tackle tough issues such as poverty, especially when these issues have been exacerbated by the pandemic, it is important to build our capacity as a community together. It is equally important to look to different ways of investing and empowering people.
We need to grow our campaign momentum with you. Twenty agencies, 11 programs, and 3 special pilot projects received 1000s of pounds of free fresh produce from Edwin Binney's Community Garden. Two major food bank distribution centres received regular deliveries of food from the garden throughout the growing season. In total 22 agencies  were supported through local donors and special emergency funds.
The need for resources in the City of Kawartha Lakes and Haliburton continues to grow. Local agencies have continued to stretch their services to help people in crisis. United Way needs you to continue to believe that we can make a difference together. Giving is believing.
Penny Barton Dyke
Executive Director
The United Way for the City of Kawartha Lakes
Check out our most recent news updates:
On Tuesday, September 28th, the United Way for the City of Kawartha Lakes (UWCKL) held its annual fundraising campaign kick off event at Edwin Binney's Community Garden with the introduction of a new Matching Collaborative Grant. They also welcomed Paul Murphy as new Board President, introduced Emily Beall and Shantal Ingram as new Co-Executive Directors, and bid warm retirement wishes to outgoing Executive Director Penny Barton Dyke.
Paul Murphy, the current General Manager of Crayola Canada, has been a long-time supporter of UWCKL, most notably through the agency's supportive relationship with Crayola. Concerning his appointment to Board President Murphy offers, "I have been involved with UWCKL for many years as a Crayolian: volunteering at the sales, fundraising and trying to support where I could… I am very honoured and proud to be working with not only the great individuals that make up the Board, but also with our fabulous staff." Murphy then introduced UWCKL's newest funding opportunity, the Matching Collaborative Grant.
This new Matching Collaborative Grant will award up to $10,000 per project, contingent on the collaborating agencies providing a matching amount of funds to what has been requested (in capital, not in-kind). Each application requires a minimum of three collaborating agencies, at least one of which must be registered as a charitable organization with the CRA, to receive funds. All partners must be located or serving clientele in Kawartha Lakes and/or Haliburton County. Two grants will be available in this funding stream, one in Kawartha Lakes and one in Haliburton County.
Shantal Ingram, incoming Co-Executive Director notes "UWCKL has been promoting collective impact models for a decade and a half.  It is important to look at ways to strengthen our community impact on poverty and collaboration is the necessary.  Although many collaborations exist, at times those involved need an infusion to look at some innovative tactics. UWCKL is and will remain focused on actions to end poverty and help our most vulnerable. We hope to inspire new partners to join and also further match the funds given out to help increase our trajectory of ending poverty."
For more information, guidelines, and application please visit www.ckl-unitedway.ca/funding.
UWCKL's two incoming Co-Executive Directors then took the time to update attendees on ongoing and future initiatives introduce this year's Campaign Chairs Jeff Tompkins and Brian Nash representing the City of Kawartha Lakes and Haliburton County respectively. Several staff and board members then took a few moments to congratulate outgoing ED Penny Barton Dyke on her 17 ½ years of service to UWCKL and the community before Barton-Dyke addressed attendees herself, imparting praise and advice on both Beall and Ingram as the UWCKL begins its next chapter.
Did You Know…
90% of Canadians will access a United Way funded program in their lifetime.
After government, United Ways are the second largest funder of social services in Ontario.
Approximately $8.7 million has been invested in agency programs since 1986 in the City of Kawartha Lakes.
In addition, United Way has invested over $1,000,000 in community projects since 2005.
Community Investment includes: $65,000 in bursaries to local high school graduates, Age Friendly Steering Committee, Community Gardens, and training in Outcomes Measurement.
United Way of the CKL is part of the Poverty Reduction Roundtable for the City of Kawartha Lakes and Haliburton.
Edwin Binney's Community Garden and 40 United Way garden plots help hundreds of people access fresh produce and increase food literacy. In total, there are over 100 United Way funded or supplied community garden plots in the City of Kawartha Lakes.
Every year, up to 24 community members are chosen to be part of the Citizen Review Panel which is responsible for ensuring fair and transparent distribution of funds.
In 2021, 16,264 lbs. of produce from Edwin Binney's Community Garden was donated from to food banks, charity organizations and clients in the City of Kawartha Lakes and Haliburton County.
211 is a free helpline that connects you to community and social services in your area 24 hours a day, 365 days a year, in over 150 languages.
Each year, United Ways and Centraides in Canada raise upwards of $520 million, the majority of which is reinvested in local communities to support programs and services.
20 food banks and 15 agencies have received produce from Edwin Binney's Community Garden.
Valuable yet vulnerable programs have life-long impacts
Through community investments and partnerships, the United Way understands the value of safeguarding smaller agencies that specialize in unique yet vital programs. Identifying neighbourhoods where children are ready for school – or not ready as the case may be – is critical to making cost effective investments. It is imperative that we ensure mobile programming reaches children in rural villages and hamlets throughout our catchment area.
"All Children deserve a fair chance to reach their potential, and the United Way recognizes that need in our community. Funds received through the United Way are very important to the continuation of one-to-one mentoring programs."
-Jim De Florio
Retired Executive Director, Big Brothers Big Sisters