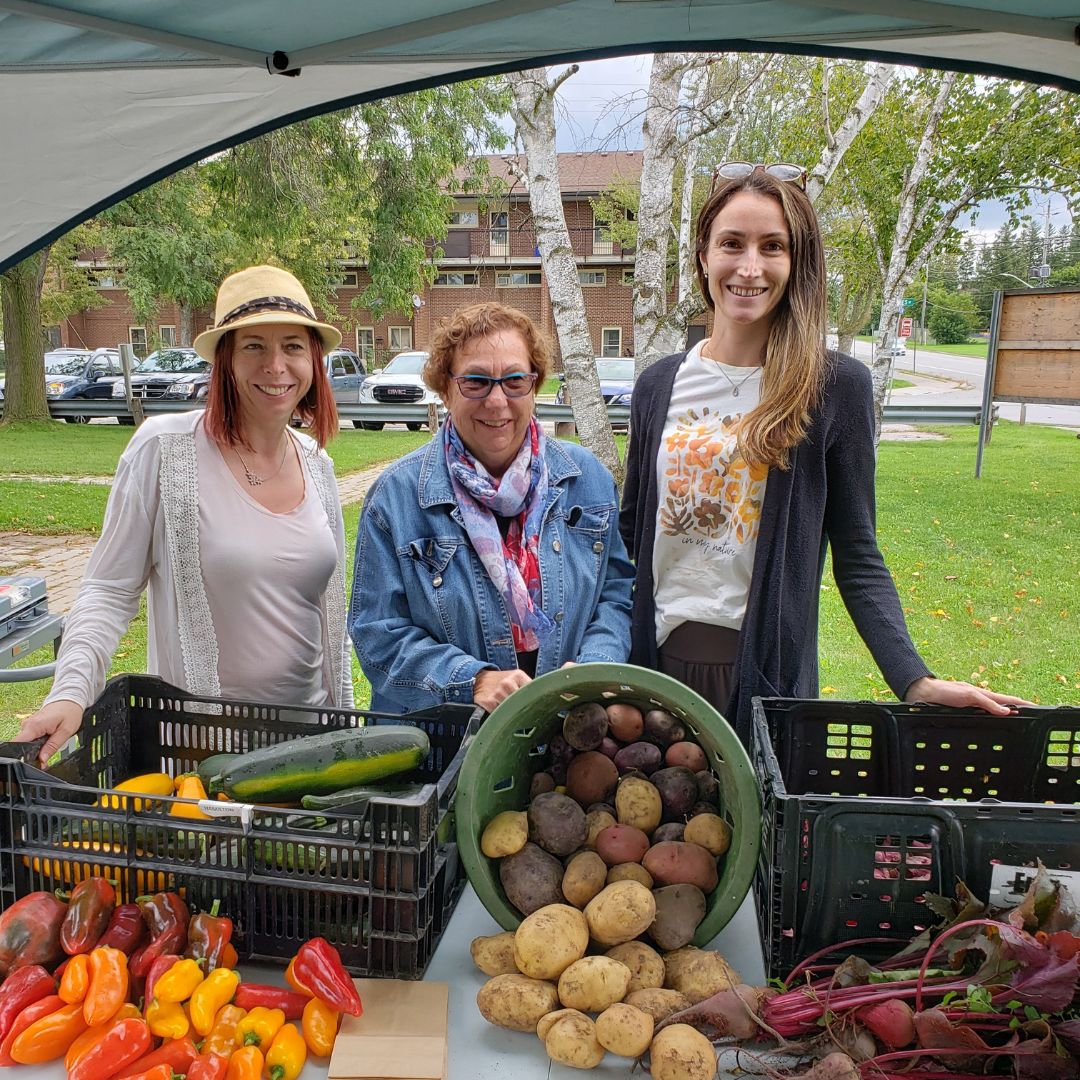 As we enter the midway point of our first year as Co-Executive Directors we wanted to share some exciting things that are taking place at United Way for the City of Kawartha Lakes.
This year will be the 5th season for Edwin Binney's Community Garden, the food security and food literacy project we've developed in partnership with Fleming College and Crayola Canada. This dream of our former Executive Director, Penny Barton Dyke, has grown beyond what we could have ever imagined. The farm has produced over 56,000 lbs of produce in four years, all of which is donated to community agencies, food banks and food programs. If you are interested in touring the garden contact the office and we would be happy to share this important initiative with our community members.
We also have a number of events and fundraisers taking place over the next few months. We invite you to consider taking part in one or more to help us make real and impactful change in our region. All funds raised in City of Kawartha Lakes stay in City of Kawartha Lakes. All funds raised in Haliburton County stay in Haliburton County.
Adopt a Crop: This is an opportunity to sponsor one of the crops we grow at Edwin Binney's Community Garden. By adopting a crop, you receive website, social media and special event promotion and recognition. https://ckl-unitedway.ca/adopt-a-crop/
Spruce Up Your Space Raffle/Off-Grid and Outdoors Raffle: United Way for the City of Kawartha Lakes will be running a cottage reno raffle this spring. Tickets are on sale now and the draw will place June 7th. There will be one draw each for Haliburton County and City of Kawartha Lakes.
Giving is Believing Golf Tournament: The second annual Giving is Believing Golf Tournament will take place on Thursday, June 22nd at Wolf Run Golf Course in Janetville. Join us for a round of golf and a delicious meal, be a tournament sponsor or donate a golfer prize. Register here
Workplace Campaigns and Corporate Donations: Running a workplace campaign has several benefits. It is a great way to team up and make a long-lasting impact for our families, neighbours and co-workers. Workplace campaigns usually take place in the fall. Learn more here.
Leadership Gifts: Make a statement in your community. As a Leader, your support will drive social change and make a lasting impact for those most vulnerable in Haliburton County. Show your support by donating at one of three giving levels: Pathfinder – $1,200 – $1,499, Trailblazer – $1,500 – $4,999 and Changemaker – $5,000+. Contact us for more information.
The Pandemic has impacted our community in numerous ways and we have see increases in the need for mental health, food and housing supports. Our service agencies are beyond capacity and are revising how to deliver supports to meet the needs of folks locally. Non-profits are in need of your support, and we know that together we can make real and impactful change.
Thank you for supporting your United Way! Giving is Believing.
Emily and Shantal, Co-Executive Directors.