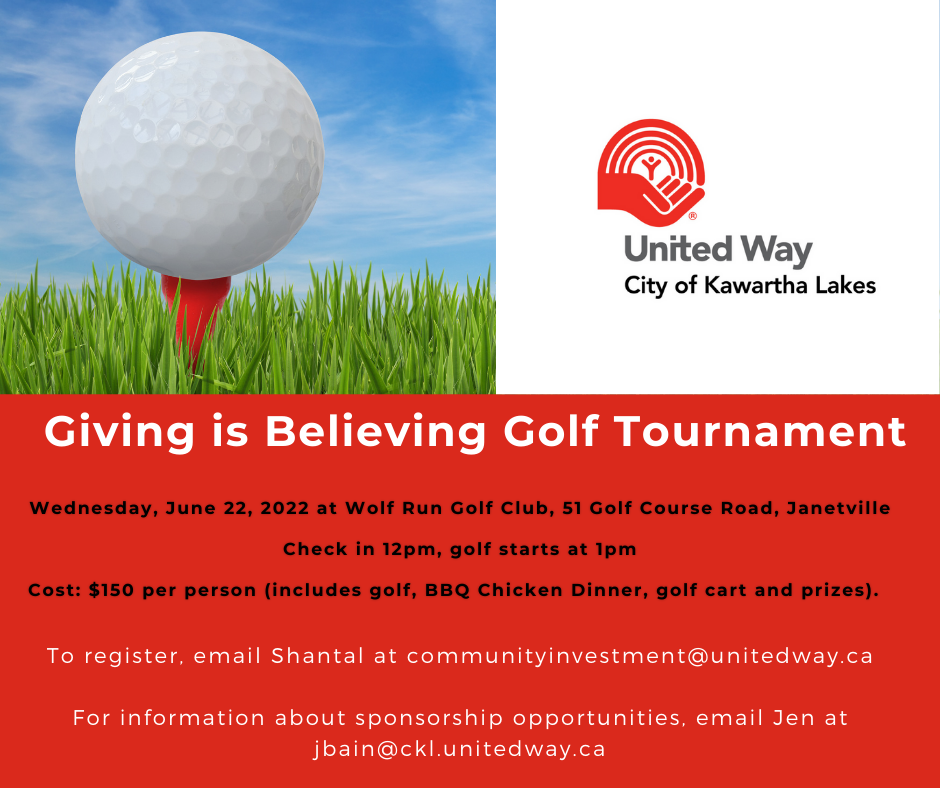 This June United Way for the City of Kawartha Lakes will be hosting a brand new fundraising event!
We welcome you to participate in the Giving is Believing Golf Tournament which will take place at Wolf Run golf Clun in Janetville on June 22nd. This tournament aims to raise funds to support our community agency allocations process to ensure that service organizations in the Kawartha Lakes and Haliburton can meet the urgent and emerging needs among their clients.
Some funds will also support the operations of our main food security project: Edwin Binney's Community Garden. The harvest from the garden continues to prove necessary as the cost of living rises and access to fresh and nutritious food becomes less available. With over 34,000 lbs. of food harvested and donated in 3 years, we must continue this work.
If you are interested to register for the tournament, send an email to Shantal Ingram at communityinvestment@ckl.unitedway.ca
We are looking for tournament sponsors and if you're interested please contact Jennifer Bain at jbain@ckl.unitedway.ca
Thank you to our hole sponsors:
Thank you to our prize sponsors:
Aaron Hill, Financial Advisor Edward Jones
Via Rail Canada
Amsterdam Brewing Co.
Food Basics
Ice Man Video Games
Crayola Canada
Ontario Out of Doors Magazine
Kawartha Sign & Pillow Company
Fresh FueLL
Burns Bulk Food