Mona Hall Legacy Fund
The United Way is looking for Letters of Intent for the Mona Hall Legacy Fund. Click here for more information
Our Popular Crayola Sale was great!!
Congratulations to the 2017 Crayola Raffle Winners!
1st Place: Meghan Bowles
2nd Place:
3rd Place: Amanda Nowe
October 14, 2017
Our sale was wildly fun this year, and we want to thank Crayola, our volunteers, and all of the shoppers who came out to support such a great cause (and got some of their Christmas shopping done too)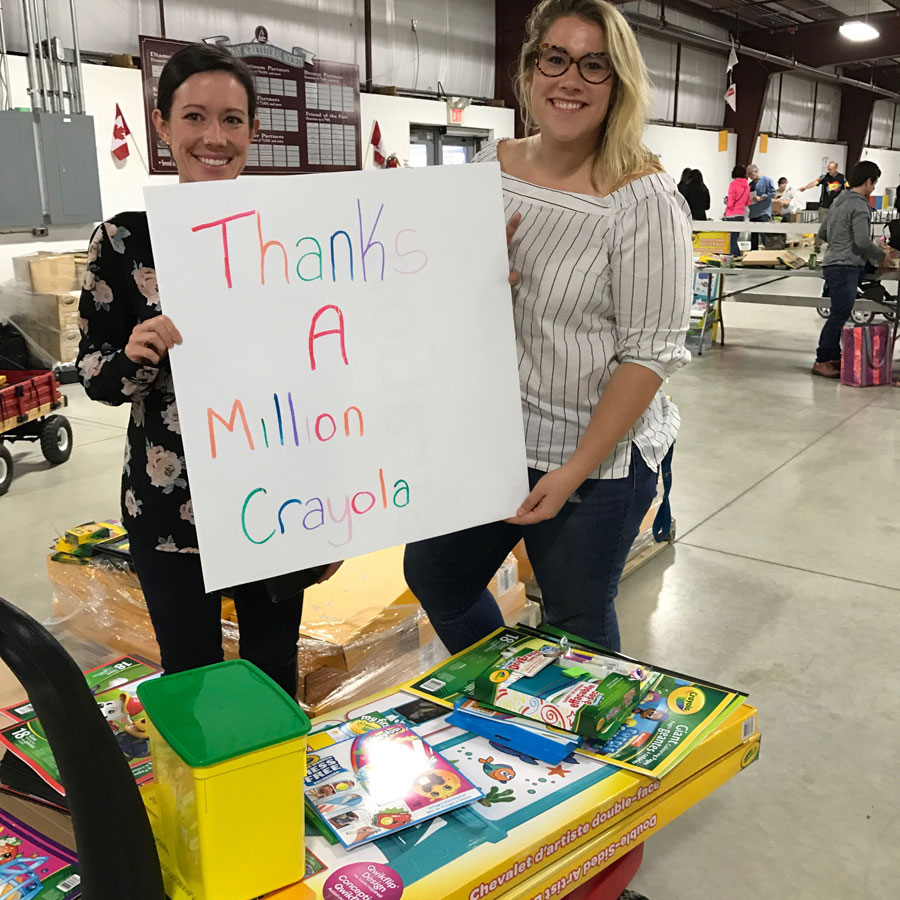 –put–
Give.Volunteer.Act
The United Way along with many non-profit agencies, businesses and government have made a measurable difference in the City of Kawartha Lakes. Our donors and volunteers are critical to the success of our community. The agencies we support financially, and through collaborations, are committed to the people who live here. Together, we offer help and hope. Collective caring defines this community as one where we want to raise families, retire and work.
By bringing citizens from all parts of our community to identify opportunities for sustainable growth and to address critical challenges, we ensure that the donations we receive go where they are needed the most… and where they will have the greatest impact.
For past news events, don't forget to visit our News Page.