If you are a United Way Donor in CKL and Haliburton, you helped:
Children benefit from programs in their communities: allowing them to learn, dance, colour, and sing.
Individuals access programs to address disabilities, mental health and well-being, and social isolation for seniors.
People in vulnerable living situations have their shelter needs supported, while developing skills, increasing their knowledge in budgeting, and learning to grow and prepare their own food.
Join us for our Campaign Kick-Off on Monday, September 25 at 4pm at Thrive Coworking Community.
RSVP to emily@ckl.unitedway.ca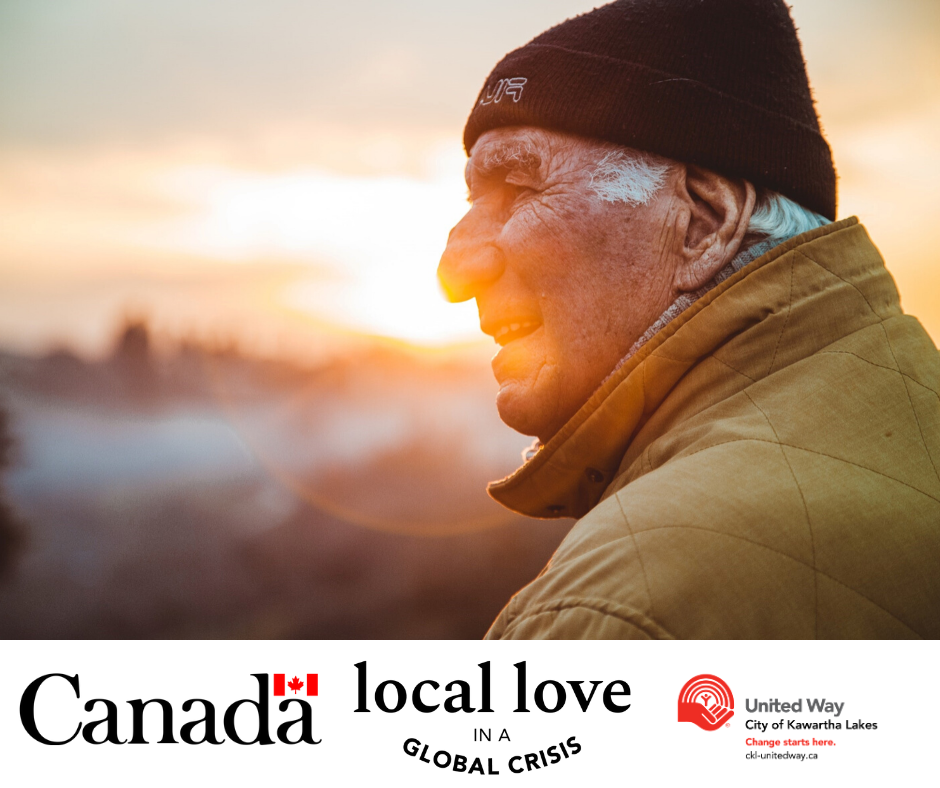 At United Way, our role is to convene the relevant local social services, public health and government stakeholders to see how we could support those most in need. As we organize, grassroots groups are forming. Neighbours are helping neighbours. Volunteers are stepping up.
Everyone has an important role to play.
News & Events
The adage holds true; if you fail to plan, you plan to fail. The success of our gardens greatly depends on us [...]
Garden season is upon us whether we are ready for it or not! Before we get right into the heavy slugging of [...]
Buy your tickets for the Spruce Up Your Space Raffle at our office 50 Mary Street West or at Wall It Wall [...]
Did You Know?
90% of Canadians will access a United Way funded program in their lifetime.
After government, United Ways are the second largest funder of social services in Ontario.
Approximately $8.7 million has been invested in agency programs since 1986 in the City of Kawartha Lakes.
In addition, United Way has invested over $1,000,000 in community projects since 2005.
Community Investment includes: $65,000 in bursaries to local high school graduates, Age Friendly Steering Committee, Community Gardens, and training in Outcomes Measurement.
United Way of the CKL is part of the Poverty Reduction Roundtable for the City of Kawartha Lakes and Haliburton.
Edwin Binney's Community Garden and 40 United Way garden plots help hundreds of people access fresh produce and increase food literacy. In total, there are over 100 United Way funded or supplied community garden plots in the City of Kawartha Lakes.
Every year, up to 24 community members are chosen to be part of the Citizen Review Panel which is responsible for ensuring fair and transparent distribution of funds.
In 2021, 16,264 lbs. of produce from Edwin Binney's Community Garden was donated from to food banks, charity organizations and clients in the City of Kawartha Lakes and Haliburton County.
211 is a free helpline that connects you to community and social services in your area 24 hours a day, 365 days a year, in over 150 languages.
Each year, United Ways and Centraides in Canada raise upwards of $520 million, the majority of which is reinvested in local communities to support programs and services.
20 food banks and 15 agencies have received produce from Edwin Binney's Community Garden.
Valuable yet vulnerable programs have life-long impacts
Through community investments and partnerships, the United Way understands the value of safeguarding smaller agencies that specialize in unique yet vital programs. Identifying neighbourhoods where children are ready for school – or not ready as the case may be – is critical to making cost effective investments. It is imperative that we ensure mobile programming reaches children in rural villages and hamlets throughout our catchment area.
"All Children deserve a fair chance to reach their potential, and the United Way recognizes that need in our community. Funds received through the United Way are very important to the continuation of one-to-one mentoring programs."
-Jim De Florio
Retired Executive Director, Big Brothers Big Sisters