Leaving a Legacy – Help Shape Our Community's Future
Together …

We Can Shape A Responsive, Caring Community
MESSAGE FROM THE EXECUTIVE DIRECTOR
Andrea was struggling in school. No matter how hard she worked, she just couldn't seem to understand or complete her schoolwork and assignments. Her self-esteem, her mental health and her outlook on life were being adversely impacted. She felt that the other students were ridiculing her for her inability to understand and make sense of what she was being taught. She began to miss school and fell further and further behind. Finally, one of her school counselors connected Andrea with the Learning Disabilities Association which arranged for special tutoring. Over the course of the next few months Andrea received the one on one support she needed to learn coping strategies and how to assimilate information in a manner that made sense to her. Her feelings of self-worth and accomplishment grew and she began attending school regularly again. Her marks improved, as did her self-esteem, and at the end of the year Andrea moved to the next grade along with her peers.
The United Way's impact on our community has been immense. A driving force since 1967, we have disbursed a total of $ 4.5 million to our agencies since 2001 thanks to the generosity of our donors. These funds have been used to create and deliver a variety of programs that are vital to our friends, our families, our neighbours and the many people who reside here. We work closely with other community groups and stakeholders, including area schools, to identify emerging social needs and create the necessary programs to address them.
Our funded programs offer hope, promote health, encourage self-improvement and self-reliance, cross all age barriers and allow our residents to obtain the help they need right here without having to travel long distances. All of the funds raised by your United Way remain right here in our community to help those that need it the most.
Thank you for your generous support and for helping us shape a responsive, caring community …
Penny Barton Dyke
Executive Director
The United Way for the City of Kawartha Lakes
As a donor we invite you to share your vision and passion…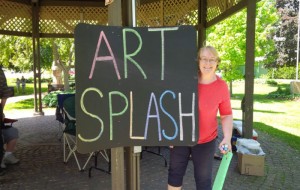 The richness of a community is often found in the blend of people within it and their commitment to affecting change by acting upon their vision. Individuals who invest in their community through the United Way do so because they have a passion for the place where they live and a vision for what it can be. The ability to improve and change lives happens as a result of this philanthropic stewardship between you, the donor, and your local United Way.
Each year hundreds of volunteers from all sectors of our comm
unity come together to raise funds that will benefit their family, friends and neighbours. These individuals, businesses and workplaces join forces in a common cause – to build a stronger community while demonstrating their spirit of giving. Their generosity allows the United Way to address the root causes of social problems and improve and strengthen the community as a whole. When you donate to our United Way you can have confidence that your investment is supporting a much needed network of vital programs and services.
Family supports in your neighbourhood …

Every community across our city has citizens who need help or special services. Community members are at different stages of their lives, but having rural outreach programs through agencies that serve families, preschoolers, seniors and citizens with special needs enriches and stabilizes communities.
Dignity, independence and supports for our aging citizens in their neighbourhoods assist in the reduction of long-term care needs by allowing people to remain in their own homes and familiar environments where they are secure and comfortable.
Individuals and families needing help such as respite care should not be impeded because of rural expense or remoteness.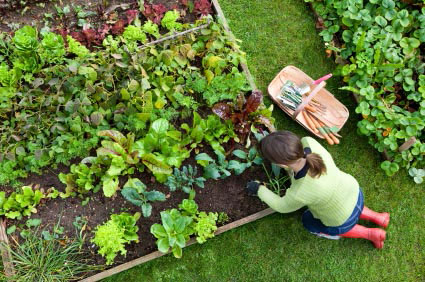 Valuable yet vulnerable programs have life-long impacts …
Through community investments and partnerships, the United Way understands the value of safeguarding smaller agencies that specialize in unique yet vital programs. Teaching children with learning disabilities to read in an individualized and specially crafted program can allow a child to blossom, setting them on a life journey of learning and achievement.
Identifying neighbourhoods where children are ready for school – or not ready as the case may be – is critical to making cost effective investments. It is imperative that we ensure mobile programming reaches children in rural villages and hamlets throughout our catchment area.
"All children deserve a fair chance to reach their potential and the United Way recognizes that need in our community. Funds received through the United Way are very important to the continuation of one-to-one mentoring programs." Jim De Florio, Executive Director, Big Brothers Big Sisters
Commitment and passion from individual donors leaves a legacy …
Donors are able to establish many forms of legacies that will impact the United Way's work and the quality of life within our community in a positive and significant manner. For example, the memories of Dorothy Tewksbury of Lindsay, Irene Pechin of Little Britain and Victor Blatherwick of Lindsay live on through the United Way's bursary program. To date, the bursary program has awarded $52,000.00 to graduating high school students in recognition of their leadership and volunteerism within the community.
In the spring of 2014, through the generosity of a local family, the Margaret Kylie and Ruby Holbrook Book Prize for graduating students of Fenelon Falls Secondary School was created. A total of $3,000.00 was awarded to four deserving students to assist with the costs of their post-secondary education.
School is going very well and I am enjoying my time out here at Seneca College. I would like to thank you and the United Way for the bursary that I had received! It has been a huge honor to be one of few selected for a United Way bursary. Thanks again for everything,
Erin Duggan
Planned Giving – A Lasting Legacy for Future Generations
The United Way gives you the opportunity to make a lasting, meaningful contribution to our community that will help ensure the many essential services it supports continue to be delivered well into the future. Not only will your contribution set an example to the other members of the community of the City of Kawartha Lakes and Haliburton County, it will contribute to lasting, positive change that will help your family, your friends and your neighbours live with hope, dignity and a sense of belonging.
Planned giving is one way to demonstrate your commitment to being a community leader and to invest in an improved quality of life for the people who live here. It can take many forms:
A cash gift – this has an immediate impact by providing funding to the current campaign
Other gifts – in addition to a cash gift, you may donate securities, real estate, works of art or a charitable gift annuity.
A gift of life insurance – this type of gift will allow you to leave your estate to your family while investing in the future of your community. You may designate the United Way as the owner/beneficiary of a new or existing life insurance policy and receive a charitable donation receipt for either the premiums paid or the cash surrender value.
A bequest in your will – one of the easiest forms of planned giving, this allows you to leave a fixed amount of money, a particular asset or a portion of your estate to the United Way.
Named Funds – you may wish to establish a Named Fund for an individual, corporation or group. A Named Fund can be established for all types of gifts ie bursaries, community gardens, etc.
The United Way is the largest non-government funder of social services in our community. Your gift will impact many lives through dozens of organizations and programs. Each year we monitor these programs and services as well as identifying emerging needs. This ensures that your investment in our community is managed responsibly and helps those who need assistance the most.
Emerging Philanthropists
It's easy to become an emerging philanthropist. When you pledge to give to the United Way, you can give any amount with monthly pre-authorized payments through your bank account or credit card. For example, a $500 gift works out to be $42 per month – the cost of a gym membership.
Philanthropy comes in many forms and you may donate your time and talent as a member of the Board of Directors or participate on the Citizen's Review Panel, at our Days of Caring, or as a volunteer at one of our signature events. We invite you to contact the office at 705-878-5081 for details and available opportunities.
Business leaders – having a major impact on lives for 25 years …
Business leaders can motivate others to help make significant impacts in our community. For example, more than $800,000.00 has been raised and donated to the United Way by Crayola Canada and its employees in the City of Kawartha Lakes. By committing to working together, opportunities exist to secure vital programs and address the emerging needs of our community's residents. Currently more than 50% of our funding is invested in children and youth.
The Crayola Team is proud to invest in their community …
Paul Zadorsky, General Manager, Crayola Canada describes the commitment of the company: "At Crayola we believe every person in our community deserves an opportunity for a good life. We are very fortunate that this annual event can help children, youth and adults in providing support to meet their daily needs. We have tremendous volunteers – including Crayola employees, their family and those from outside the company – to help make this event a success every year. We look forward to seeing everyone from the community during the United Way sale."
The Benefits to You and Your Organization
Reinforcing your company's reputation as a positive corporate citizen and integral member of the City of Kawartha Lakes community by connecting your organization's name with a respected and widely recognized organization;
Increasing the visibility of your corporate identity throughout the community of the City of Kawartha Lakes and Haliburton County;
Reaching a variety of key decision makers from all areas of CKL and Haliburton County including CEOs, managers, government officials and professionals;
Reaching members of all sectors of the City of Kawartha Lakes business community, including both employers and employees. For our annual campaign, 82% of funds are raised through employee workplace campaigns and corporate donations;
Knowing that you and your organization have made a significant contribution to improving the quality of life in the community where you and your employees live and work. One in three members of our community access a program funded by the United Way.
How Can Your Company Lead the Way?
Event Sponsorship
Sponsorship of United Way events is a fabulous way for your organization to publicly showcase your support for our community. The audience you will reach through your sponsorship is vast and varied and adds another layer of networking to what you currently do to promote your organization.
Materials Sponsorship
Our campaign materials are distributed to over 100 workplace sites across the City of Kawartha Lakes and Haliburton County. Have your logo displayed on one or all of our materials and show your leadership in the community through your support of United Way.
Visibility Initiatives
Directory of United Way Funded Programs (Agency Guide)
Employee Campaign Coordinator Guide
Pledge Forms
Your company's logo displayed on our website and in our print and online advertising with the designation of a corporate partner
Loaned Representatives
Seconding one of your employees to assist during the annual campaign facilitates a knowledge transfer between United Way employees and your representative and increases their understanding of the United Way and the work that it does. While functioning as an integral part of the United Way team, your employee will develop valuable skills such as teamwork and interpersonal skills, leadership skills, public speaking skills and time management and organizational skills. Their salary and benefits continue to be paid by you, their employer, during the secondment and in return your company receives positive public exposure in the community and recognition as a community supporter and committed donor.
Financial reporting and governance
The United Way takes great care in the stewardship of donor trust and donor dollars. We accomplish this in a number of ways: reporting back to the community regarding fund allocation and distribution; managing operating expenses and the minimizing of fundraising expenses through the support of volunteers and the solicitation of pro bono services wherever possible. Our year –round fundraising and administration costs fluctuate between 9 – 12% which is well below that of many other agencies and the 35% cost-revenue ratio that the Canada Revenue Agency recommends charities maintain. We are committed to running an efficient organization that ensures as much of every dollar possible is directed back to the community we serve.
There are 123 United Ways across Canada, each of which is a registered charity governed by an autonomous Board of Directors. This Board of Directors is made up of local citizens who are engaged volunteers. In conjunction with the staff and other volunteers, the Board works to build a strong, caring community and responds to a broad range of human needs and programs. The money that is raised here in the City of Kawartha Lakes and Haliburton County remains here. All funds are allocated locally to support our community.
Our financial statements are audited annually and presented at our Annual General Meeting. Your United Way is compliant with United Way Canada's Transparency and Accountability Financial Standards and Canadian accounting standards for not- for- profit organizations.
Did You Know …
All United Ways are locally autonomous and accountable to the community they serve.
The United Way provides support to community agencies, strengthening their capacity to serve our community.
Local donors and volunteers, through Citizens Review Panels, review agency applications and recommend allocation amounts to support local services and ensure services are available when they are needed the most.
We work with frontline agencies, community partners, the private sector and all levels of government to ensure people have access to the services and supports needed in OUR community.
When you give to United Way, you support a network of agencies that provide vital programs to thousands of people throughout the region.
The United Way of the City of Kawartha Lakes facilitates a donor choice option, enabling donors to designate their donation to a specific community or a specific agency.