The Story of the Gardens
United Way for the City of Kawartha Lakes and Crayola Canada have been working together for 30 years since the inception of the famous Crayola Sale. The two teams have a shared goal of helping every person in the community to enjoy a quality and colourful life. Crayola explained their involvement: "We are very fortunate that the annual Crayola Sale can assist children, youth and adults in the City of Kawartha Lakes. The sale started simply as a yard sale with a few Crayola products added in. It was the beginning of a long-term relationship and, thanks to the efforts of countless volunteers from Crayola, the UWCKL, and the community, it has grown to its current form."
United Way for the City of Kawartha Lakes has been working in food security in our community for over half a decade, sitting on the round table to create the Poverty Reduction Strategy for Kawartha Lakes and Haliburton County, working with partners to create Community Hubs to feed children and adults through the summer months, and erecting over 120 community  garden plots throughout the City of Kawartha Lakes and Haliburton through programs such as Veggies for Vets.
Community Gardening is no new idea for Crayola, either. Since 2011, Crayola employees in Easton, Pennsylvania have been tending a community garden with 18 different 100-sq-ft. garden beds, and are able to donate 1 ton of produce to charitable organizations in the Lehigh Valley region.
The two teams are armed with a passion for food security. Crayola Canada has the property and many employees who are excited to make the project happen, while United Way for the City of Kawartha Lakes has the practical experience with raising funds to build community gardens, and working together with community partners on food security initiatives in multi-pronged approaches.
So, in October of 2018, the two teams entered into a land use agreement to turn the 30,000 sq. ft. of unused land at Crayola Canada into United Way CKL's largest ever Community Garden. Together, along with a vast network of community agencies and partners, several committees were struck to ensure that each detail of this giant project will come together. Committees cover aspects of the project such as building, education, sustainability, pollinators, events and fundraising, promotions, volunteer coordination, food distribution, and policies and procedures.
Other early partners in this project include:
 Fleming College, who will provide expertise, while also offering students unique learning opportunities through school projects and volunteering.
Bob Mark New Holland, who will provide equipment and expertise as they volunteered their time and equipment for the first ground breaking in October of 2018.
Hill's Florist and Greenhouses, who will provide expertise on all things garden-related.
Produce from these gardens will be distributed to our community through programs such as the Good Food Box, Meals on Wheels, school nutrition programs, food banks, food cupboards, and cooking classes. For more information on how you can get involved, click here. For more information on how you can receive fresh produce right from the gardens, click here.
"This community garden project is an excellent opportunity for us to support an important community project aimed at addressing hunger and nutrition issues in the City of Kawartha Lakes while also building community cohesion and resilience. With programs in Sustainable Agriculture, Heavy Equipment Operator, and Ecosystem Management there are excellent opportunities for student involvement in this project as well. Further, all of our students are encouraged to find ways to volunteer to increase their experience before graduating, and this project would present wonderful opportunities for students to volunteer… I am looking forward to partnering on this exciting opportunity."

-Brett Goodwin
Ph.D., Dean/Principal, Fleming College Frost Campus
"This is exciting and simply the 'right' thing to do."

-Paul Zadorsky
Senior Vice President, Crayola International
Help us to FUND our Gardens
Looking for more information? Contact our office here.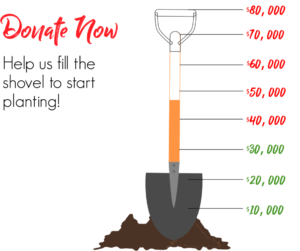 United Way CKL would like to thank the following funders for their generous support of this innovative food security project:
Volunteer for our Gardens
United Way CKL is looking for volunteers to help in our gardens! We would love if you would join our committees. Join a volunteer roster for the following;
building
planting
tending the gardens during growing season
fundraising
sorting and distributing produce.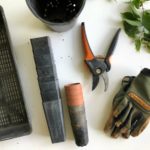 We are looking for volunteers of all ages. If you're interested in joining our team, click this link to fill out the form:
Enjoy the Benefits of our Gardens