Campaign Cabinet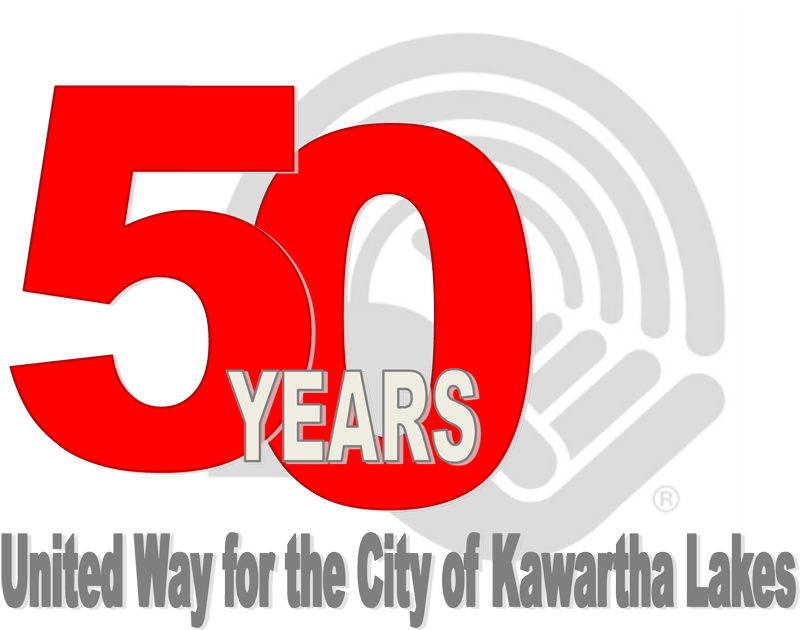 The Campaign Cabinet is a leading force in the development of annual campaign strategies for United Way for the City of Kawartha Lakes and is comprised of a group of dedicated volunteers with a variety of expertise through fundraising experiences, or through their work in both the private and public sectors in the City of Kawartha Lakes.
This cabinet develops an integrated annual campaign plan, motivates and monitors resources executing the plan, conducts fundraising visits to prospects, champions the campaign in its own workplace and participates in Cabinet meetings and key events.
Meet out Co-chairs for 2016-2017 – The Truax Family
Barb Truax: Born in Peterborough, Barb moved to Lindsay to attend and graduate from the Lindsay Collegiate and became a Registered Nurse at the Peterborough Civic Hospital School of Nursing. She was married to Art Truax, a former mayor of Lindsay/City of Kawartha Lakes, for 54 years until his death in 2011. She is mother to Sherry and Tim and grandmother of Tom and Sarah.
Barb is a long time active volunteer in many community organizations and church events in both fundraising and developmental administration. She is a Founding member and Past Chair of the Kawartha Lakes Food Source and Founder and Past President of the Women's Probus Club of Lindsay. Currently, she is associated with the United Way through its annual Citizen Review Panel. She is Chair of the Lindsay Legacy CHEST Committee, member and Past-chair of the City of Kawartha Lakes Library Board and is a Warden of St. Paul's Anglican Church in Lindsay.
Barb was named Lindsay's Citizen of the Year in 2011 and was awarded the Anglican Church's Order of the Diocese of Toronto in 2016. In her spare time, Barb enjoys reading, Bridge, gardening, crosswords, floor mat construction and politics.
Sherry Giltenan: Sherry grew up in Lindsay and is a graduate of Lindsay Collegiate Vocational Institute (LCVI). She received a diploma in Business Administration from Sir Sandford Fleming College. She has been employed as a Medical Administrative Assistant for 33 years with Dr. Graham Loeb. Sherry is also an entrepreneur, with Rodan + Fields skincare brand.
Sherry is very involved in the community through the City of Kawartha Lakes Medical Secretaries, organizing teams for the Big Brothers Big Sisters Bowl for Kids' Sake which have won multiple awards, including most money raised. She is Convener for the City of Kawartha Lakes Medical Secretary Christmas Party which raised funds for Kawartha Lakes Food Source and the Kinsmen Toy Drive.
She is married to Neil Giltenan and mother of two children, Tom & Sarah, both now residing in Rossland, British Columbia. In her spare time she enjoys skiing, swimming, working out at GearHouse and reading.
Tim Truax: Tim grew up in Lindsay and is a graduate of Lindsay Collegiate Vocational Institute (LCVI). He has a Bachelor of Commerce from University of Guelph. Tim is currently employed with Nexicom Communications. He was employed by DeNure Tours as Manager for the Tall Pines, Florida, and operated as Project manager during the construction of the Nautilus Hotel in Florida.  He worked with POS Technologies in Toronto and spent five years at Time Business Machines in Edmonton, Alberta.  While out west, Tim spearheaded a campaign that raised over 30k for Tsunami relief for the Canadian Red Cross Society, an amount matched by the federal government.  Back in Ontario he owned Kwik Kloset of Kawartha Lakes for eight years.
His hobbies include rock wall climbing, camping, cycling and nature and cuisine.
Truax Family: The Art Truax family have been long-time residents of Lindsay and area. Art's father, Everett, originally moved from Coboconk to Lindsay to raise his family.  Margaret MacMillan, his wife was raised in Hartley/Woodville area. Everett operated a successful farm-related cartage company.  He and Margaret raised their two sons, Art and Reg in Lindsay.
Art graduated from Queen's University with a Bachelor of Commerce.  He joined Imperial Oil for a short time before entering the education field as a teacher at LCVI.  Retiring as a Superintendent of Schools, he entered politics as a Town of Lindsay councillor before becoming Mayor of Lindsay.  When the City of Kawartha Lakes was amalgamated in 2000, Art became the first Mayor of the newly formed council.