Campaign Cabinet
The United Way for the City of Kawartha Lakes is continuing to celebrate its 50th Anniversary, '50 Strong' campaign, in 2017/2018. We believe that having community conversations led by community leaders will help us meet our funding goal of impacting 30,000 people. For our campaign this year we are celebrating our Community Champions- those people who have shown continuous support for United Way for the City of Kawartha Lakes. Keep checking back for updates to our list of Champions!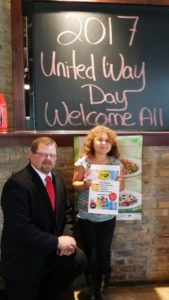 Duncan Gallacher
Duncan is proud to be a supporter of United Way for the City of Kawartha Lakes. For four years, he has been on the Board of Directors for United Way CKL , and this year he has transitioned into a larger level of responsibility working as the President of our Board of Directors. Duncan tries to attend as many volunteer events as possible, including the Annual Crayola Sale among many others. He chose United Way CKL because together we provide important support to a diverse group of charities and needs.
Ruth Tait and Dale McCrea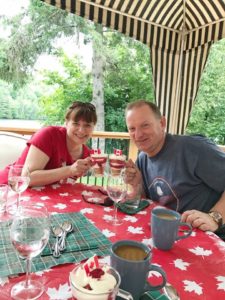 Ruth and Dale are proud to be supporters of United Way for the City of Kawartha Lakes. For more than 10 years, Ruth has been a volunteer for United Way CKL. Among other things, Ruth had a display booth at the Ladies Night event, has provided photography for several campaign promotions, and she was Marketing Director for the Three Chairs Committee. Ruth and her husband Dale McCrea were pleased to be among the business sponsors for the Col. Chris Hadfield event. They also joined in to help with the first Day of Caring in Haliburton County where they helped to build community gardens to be shared among local residents.
A Quote from Ruth: "We choose United Way CKL because through their hard work and support of various community agencies, our donations remain local and help make a difference in the lives of 30,000 people each year!"
Crayola Canada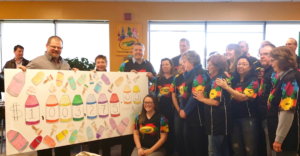 Crayola Canada has been a proud supporter of the United Way for the City of Kawartha Lakes for many years. For 29 years, Crayola Canada has hosted a famous sale that brings in shoppers from all over Ontario. Some years, shoppers have gone as far as setting up a tent in the parking so that they can be first in line for the deals early Saturday morning. This year, the company set a goal of raising $40,000.00 in order to put them over the $1Million mark of total funds donated, and posted here is a picture of their total dollar value reveal.
Paul Murphy, General Manager of Crayola Canada, commented on Crayola's commitment to the community: "at Crayola, we believe every person in the community deserves an opportunity for a quality and colourful life. We are very fortunate that this event can assist children, youth, and adults in the City of Kawartha Lakes, by providing them the support to meet their daily needs. We have tremendous volunteers to help make this event a success every year." The Crayola Sale has an economic ripple effect locally which also has global reach through shoppers making purchases to be shared in third world countries. The impact of 29 years of giving has had far reaching effects, changing thousands of lives.
Dr. Grover of Horizon Family Dentistry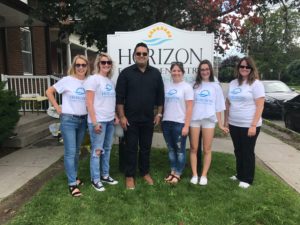 Dr. Grover feels blessed in many ways and showing gratitude is very important to him. A Quote from Dr. Grover: "I chose to support the United Way for the City of Kawartha Lakes this year because it is an organisation that supports many different community projects in need of funding. They in turn help many families with different needs. [Our team] is very excited about collaborating with The United Way to offer funds and time to various charities that share a common goal and objective."
In the past, Dr. Grover has donated time and money to many charities and privately motivated fund-raisers assisting families in need of dental work and financial support. He has given oral hygiene supplies to people and organisations helping others. Dr. Grover and his team have hosted two successful free dental days at their office, and a Community Kids Day. They have supported Kawartha Lakes Food Source by collecting non-perishable food items. They are currently offering and advertising a Toy/Food Drive. Over the years they have given continuous support to the Trish's Wish Foundation and the Boys and Girls Club.
Nexicom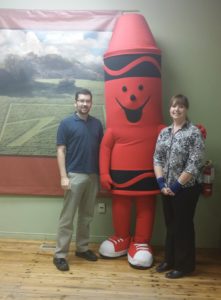 Although Nexicom is extremely proud of our involvement with the numerous worthwhile charities and social causes we support in our communities, we would be remise if we did not acknowledge the incredible efforts being made daily by the United Way City of Kawartha Lakes. Their dedicated staff and volunteers bring a passion and commitment to the betterment of their community that is unrivalled. The United Way CKL inspire and energize people to make a difference. Providing meaningful opportunities for individuals to realise their potential, while reflecting the diversity of the communities they serve.
A Quote from Nexicom: "through our financial support, Nexicom is so very proud to have helped change the lives of 30,000+ people in this wonderful community. Thank you United Way for all that you do to make the City of Kawartha Lakes a better place to live, work, and thrive."
Michael Giese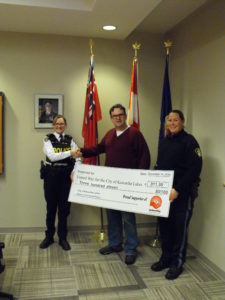 Michael Giese has been a supporter and volunteer of many nonprofit organizations in the City of Kawartha Lakes for over two decades.
Charity involvement has turned into a family affair with his wife and son joining in over the years.
Last year, Michael had a 4 month secondment with the United Way for the City of Kawartha Lakes which was a quite rewarding experience. During that time Michael realized the impact of donations on his fellow community members through the funded agencies. He planned many UW charitable events both in the Kawartha Lakes and in Haliburton county. He increased the workplace campaign footprint in town and assisted with presentation preparations and photography. Michael approached corporate sponsors and was able to raise much of the funds needed to bring Col. Chris Hadfield to Lindsay.
After his secondment he lead a United Way Citizen Review Team that ensured proper funding for agencies. He supports local businesses by hosting information sessions at his workplaces and by donating regularly. Michael joined the United Way board of directors in August 2017.
Kyla Maude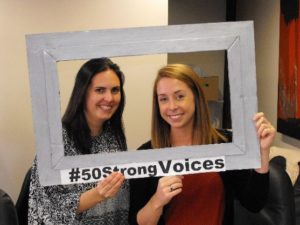 Kyla Maude has been volunteering with the United Way for five years as a United Way Workplace Campaign Committee Member. Being involved in the campaign at Fleming College (Frost Campus) has been a rewarding and educational experience. Kyla was a member of the Citizen Review Committee, which was an excellent opportunity to understand the process behind supporting United Way agencies in our community. Learning about the impact of the funding from United Way within our local community and agencies has been especially rewarding.
The signature fundraising event at the Frost Campus has been the annual Soup and Chilli Cook-off, which has encouraged friendly competition supporting a great cause. Kyla looks forward to continuing to be involved in the United Way and looks forward to seeing the great success they bring to our community.
Lynne Downey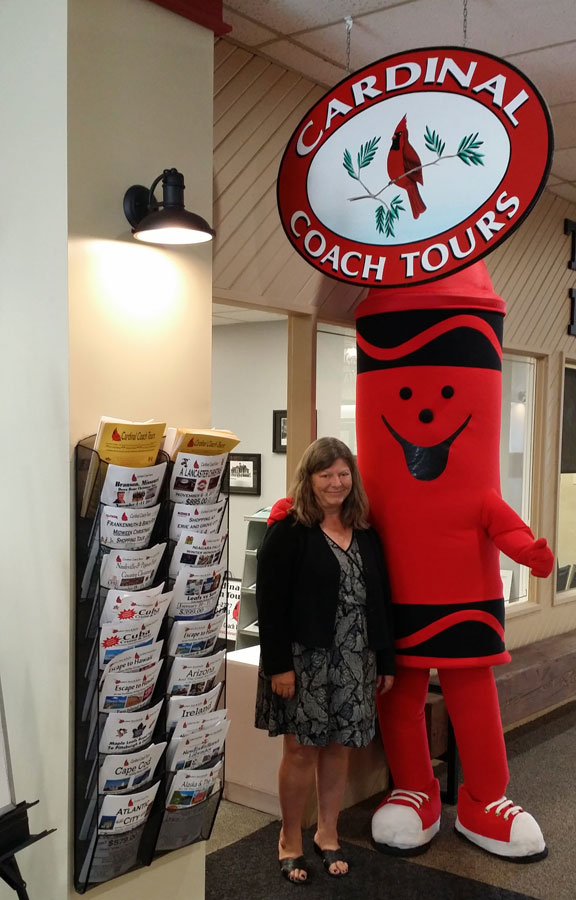 Lynne's term as a United Way for the City of Kawartha Lakes board member is coming to an end after nine years. During this time she has seen the difference made in our community through United Way's support of local agencies – Big Brothers Big Sisters, Ontario Early Years Centre, Community Living, John Howard Society, Canadian Mental Health Association, VCCS, Community Care, and St. Johns Ambulance, as well as involvement in community development projects like the Community Garden. She's had a first-hand look at how the dollars are spent by the agencies through participating on the Citizen Review team for several years. As well she is on the Mona Hall Committee which has so far distributed $5000 each to three successful candidates on programs which have made a difference in the community.
She will continue to volunteer at future events, especially the Crayola Sale, and highly recommends considering a volunteer role as a board director with the United Way. Becoming a board director and then taking on the secretarial role has given her a better understanding of our local community and how the United Way for the City of Kawartha Lakes makes a difference in real time. She says it has been a privilege to contribute her time and skills to benefit others and actually see how the dollars being donated help one in five people in the community lead better lives.
Don Macdonald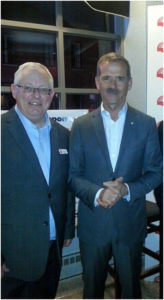 Don is a long time United Way for the City of Kawartha Lakes supporter. He joined the board of directors in September of 2017, after doing the Citizen Review Committee under the leadership of Barb Truax last year. Don has volunteered for United Way of the City of Kawartha Lakes many times, by selling books at the Col. Hadfield event, working the raffle table at the 29th Annual Crayola Sale, and attending the Campaign Kickoff Breakfast this year in Lindsay.
On top of his volunteering duties, Don likes to attend community events like the John Howard Society's yard sale to meet and talk to volunteers on behalf of United Way's Board of Directors. He is always excited to learn how agencies of United Way CKL are run, and is an integral part of our community.
Jim DeFlorio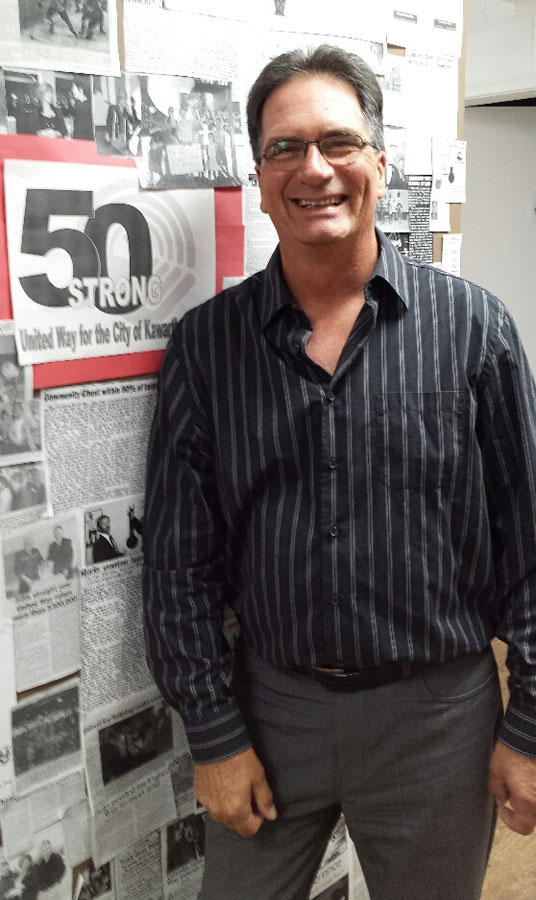 Having worked in the Social Service field for over 25 years now (Community Living, Oakwood House, Victoria County Social Services, John Howard Society and 2 Big Brother Big Sister offices as well as instructing students on the Social Service Worker program), Jim has witnessed the huge impact United Way can have on their local community. He finds that this is especially true for those smaller organizations that don't receive ongoing government funding and might depend on the support of their local United Way.
This is the reason he choose payroll deduction to continue his personal support of United Way's efforts in this community. Jim knows his donation is going to stay in this community and support the many programs that any of us will more than likely have to access at some point in our lives. Jim wants to personally challenge community members to help ensure that services are available in our community by supporting United Way for the City of Kawartha Lakes. Being with Big Brothers Big Sisters of Kawartha Lakes-Haliburton for 15 years, he can attest that our local Big Brother Big Sister office would have a difficult time continuing to provide service without the financial support of United Way. The local Big Brother Big Sister office has been involved in numerous fundraising activities during the United Way campaigns to help contribute to the annual success of that campaign and will continue to explore ideas to help in any way.
Lianna Greer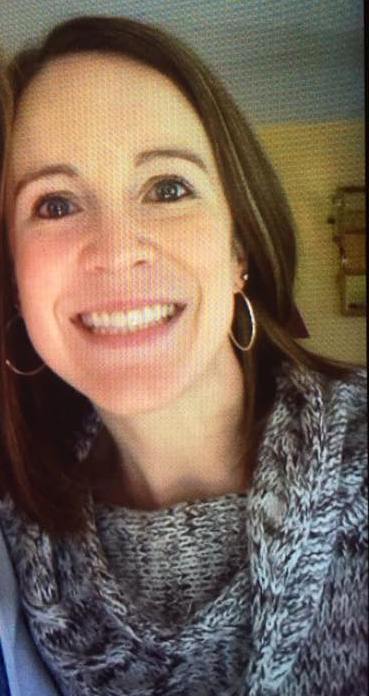 Lianna Greer is one of our amazing Community Champions. She works as the garden co-ordinator for Community Living in Haliburton. Lianna was a huge part of the organization of this year's Day of Caring: a day where employees of United Way for the City of Kawartha Lakes and Community Living Haliburton along with several volunteers from the area got together to prepare some community gardens for the Spring of 2018. She hopes that these gardens will create a "beautiful space to walk through and sit and relax." (Greer, 2017)
For more information on the Haliburton Community Gardens at the old Victoria Street School, please click here.
Graham Bashford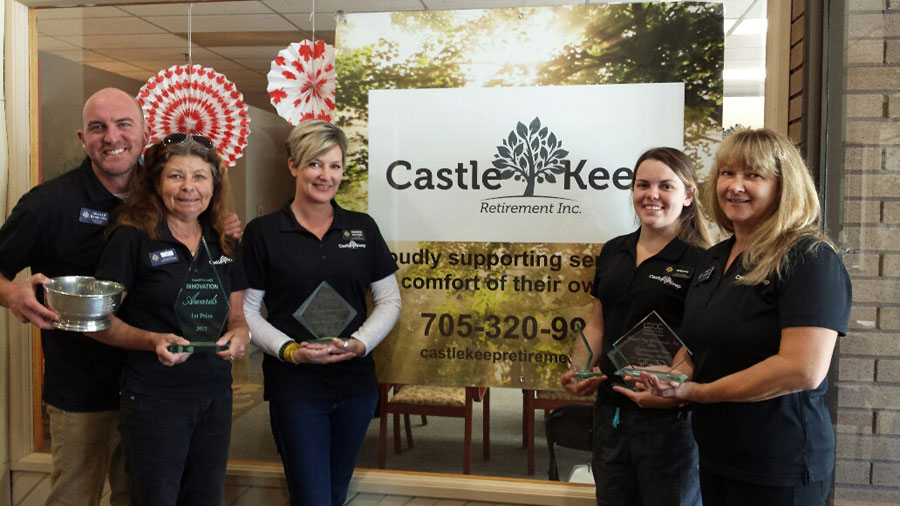 One of our community champions this year is Graham Bashford of Castle Keep Retirement Inc. Graham has served seniors since he was 14 years old. Knowing the expense of Retirement Homes, Graham founded Castle Keep retirement Inc. in 2012 while also working as a campaign Leader for United Way for the City of Kawartha Lakes. Since conception in 2012, Castle Keep now serves seniors with personal care, companionship, housekeeping and home maintenance all over the Kawartha's. The company now has over 35 Team members and has been recognized as Most Innovative Business, New Business of the Year, Customer Service Excellence, Hospitality Excellence, and more recently Employer of the Year 2017.
Graham has shown his support through many United Way initiatives including a United Way workplace Campaign, working as a former Board member and now as one of our Community Champions. We are looking forward to working with Graham for many years to come.
Women United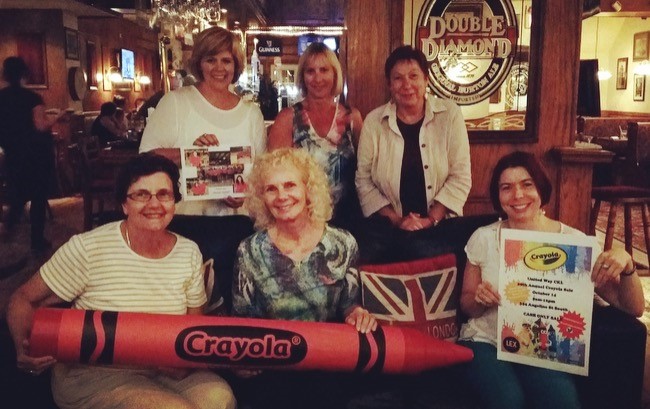 Women United is a group of women from the community brought together by United Way for the City of Kawartha Lakes. These strong Community Leaders get together quarterly and enjoy the opportunity to network and learn about the vital programs being delivered by United Way funded agencies in the community. These agencies have, for decades, been committed to our families, neighbours and colleagues and all continue to respond with services to address emerging needs.
Members of Women United nominate programs or agencies to be considered for a donation at each meeting, advocate on behalf of the agency or program they have nominated, and vote to determine which of the programs or agencies will receive the funds collected from that meeting. To ensure that 100% of the funds are used for vital programs, United Way processes the transaction and absorbs the costs associated with receipting and processing the donations. In the past, Women United have donated to Ontario Early Years to provide a special sink for their Fenelon Falls program, Big Brothers Big Sisters Kids N' Kops Program, and many more.
If you are interested in joining Women United or would like more information, please contact:
Shantal Ingram, Community Investment Coordinator
Phone: 708-878-5081
Email: communityinvestment@ckl.unitedway.ca